Our Services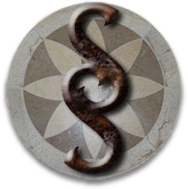 Shampoo Cut Style
| | |
| --- | --- |
| Women | $40 |
| Ouidad Cut | $80 |
| Men | $25 |
| Ages 10-15 | $28 |
| Shampoo Style | $25 |
Texturizing Services
(includes cut, conditioning & styling)
*These prices may vary per type of wrap
| | |
| --- | --- |
| Crown | $95 |
| Short to Collar | $100 - $105 |
| Shoulder Length | $110 - $120 |
| Shoulder Blade | $125 - $165 |
| Mid-Back | $170 & Up |
Color Services
(All color services include styling.)
Demi & Permanent Color
Short hair to Shoulder
Longer
Root Retouch
$50
Full
$60
$70 & Up
Root between Foils
$60
$70 & Up
Full between Foils
$70
$80 & Up
Foil Weaving
| | |
| --- | --- |
| Crown | $70 |
| Short to Shoulder | $80 & Up |
| Shoulder Blade to Mid Back | $90 & Up |
| Each Additional Color | $13 |
| Partial Highlight One Color | $50 & Up |
| Foil with Color | $45 & Up |
Double Process Color
| | |
| --- | --- |
| Retouch | $67 |
| Short to Shoulder | $85 |
| Shoulder Blade to Mid-Back | $105 |
Corrective Color
*Price varies per consultation*
Straightening
| | |
| --- | --- |
| Relaxer with cut | $200 & Up |
Deep Conditioning
Mineral Removal
Facial Waxing
Makeup
| | |
| --- | --- |
| Application | $50 |
| Lesson | $60 |
Formal Services
| | |
| --- | --- |
| Up or Down | $65 |
| Bride Includes Trial | |
| Hair | $95 |
| Makeup | $65 |
Prices include Trial
Payment Due at Trial
No Refund if Wedding is Cancelled


Off-Site Services
We can come to you on your special day.
We travel with all the irons, pins, hairspray, combs and makeup to make you beautiful and your day relaxing.
$1 per mile traveled.
$50 per hour traveled per hair dresser.
Minimum of 1 hour.
Your complete satisfaction is guaranteed with all of our products & services.
Contact Us
Phone: 262.860.0220
Fax: 262.860.1015
Email: jane@symmetryhairspa.com
Our Address:
3925 S. Sunnyslope Rd.
New Berlin, WI 53151
Remember:
We have worked hard to provide a relaxing adult environment for you.
In order to maintain this environment, please do not bring children to your appointment.
Find us on Facebook: