Jane Yocum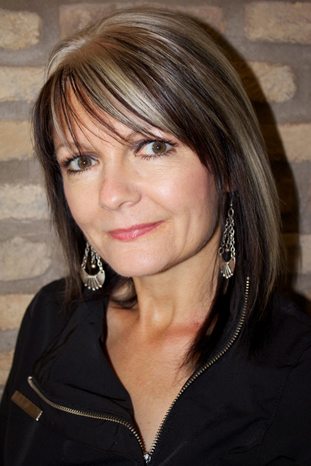 Position / Certificates
Owner, Instructor, Manager, Colorist, Stylist, Curly hair pro, Extension Certified.
Service Philosophy
Personal, individual attention is the cornerstone to the philosophy that drives our salon.
Educating each client to do their hair at home is of utmost importance.
Knowledge of face shapes, textures of hair, and the client's personal life lead us to client happiness.
Besides teaching the client, our own continuing education in all areas of cosmetology and life skills make for a complete hair engineer.
Interests
Spending time with my family, interior decorating, home improvements, create anything, biking, hiking, traveling, entertaining friends, studying psychology and the science of entrepreneurial business.
Education and Training
MATC Cosmetology
Business Management Degree
MATC Cosmetology Instructor Degree
Goldwell Continuum
Lox Extensions Certification
Great Lengths Certification
Matrix Craft Advanced Cutting
Matrix Craft Advanced Coloring
Continual yearly cutting, coloring, styling, trend classes
American Cancer Society Look Good, Feel Good
CPR

Length of Service
28 Years
Symmetry Hair Spa 21 years and counting
4 years teaching MATC Cosmetology.
Contact Us
Phone: 262.860.0220
Fax: 262.860.1015
Email: jane@symmetryhairspa.com

Our Address:
3925 S. Sunnyslope Rd.
New Berlin, WI 53151
Remember:
We have worked hard to provide a relaxing adult environment for you.
In order to maintain this environment, please do not bring children to your appointment.
Find us on Facebook: