Click the arrows to the left and right to scroll through the panels.


Here's another image/text area
linked
to yet another page.
Previous
Next
Welcome to the Symmetry Hair Spa website.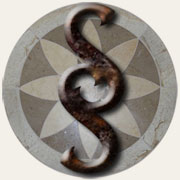 Personal, professional service is the cornerstone of our business at Symmetry, where we offer hair services for men and women.

Symmetry's 'Hair Spa' environment has been created to give each client the best quality hair care in a relaxing, private setting.

By researching the latest literature and traveling across the country to attend master classes and trade shows, we stay on the cutting edge of professional development.

The privacy designed into our salon promotes discussion about your own personal image, seperating you from that intimidating close quarters of most salons.

Symmetry has set a new precedent in the experience of personal salon care.
Contact Us
Need Answers Now?
Phone: 262.860.0220
Fax: 262.860.0220
Email: jane@symmetryhairspa.com

Our Address:
3925 S. Sunnyslope Rd.
New Berlin, WI 53151
Find us on Facebook: